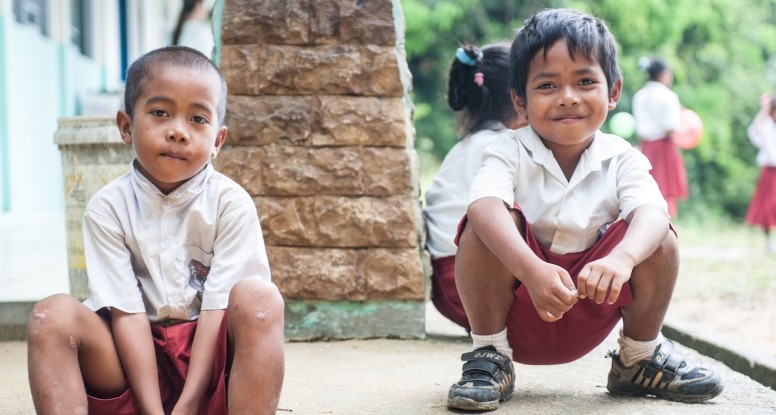 This March will mark what has become an SAS Intermediate Tradition. 5th grade students travel by wooden longboats to an Indonesian village for a cultural exchange that leaves both groups impacted. It's hard to believe that within such easy reach of Singapore the group can step into a village that feels like it comes from another time period. SAS teachers and students are not content with the status quo and have partnered with the Telunas Center at Telunas Resorts to develop creative ways to consistently engage both the community and students in the development process.
"When we went last year," shared Jemma Hooykaas, 5th grade teacher and trip advisor, "Studentshad a great time. Many of the students made good friends and learned a lot about themselves as well as the cultures surrounding Singapore. They were outstanding representatives for SAS and their countries of origin as they took responsibility for educating others."

SAS Superintendent Chip Kimball stated, "We believe that our children are our best ambassadors. We encourage their curiosity and generosity at SAS at all ages. Reaching out and giving back through this cultural exchange trip is second nature to them."
See the full article or visit our contact page to inquire on how your school can be involved in service learning the communities surrounding the Telunas Center.