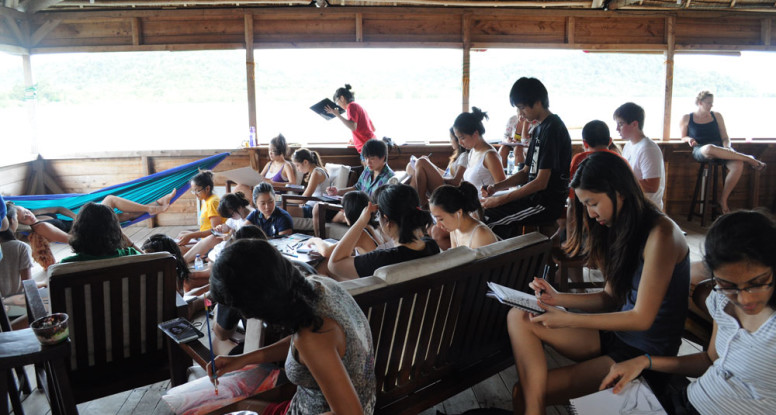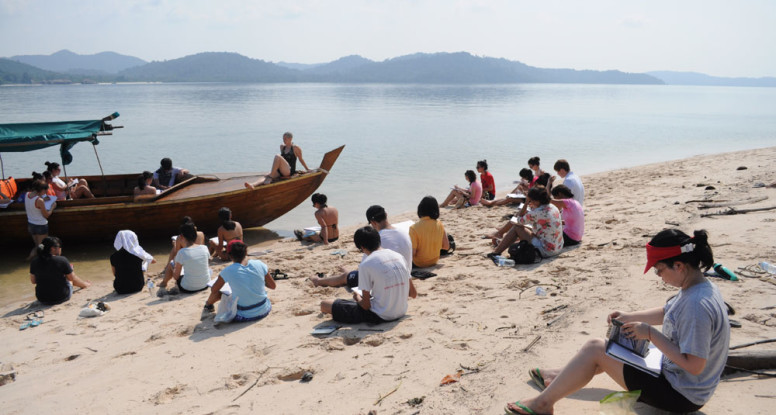 SAS Art Camp 2010 at Telunas Beach
Art practically dripped out of the hands of the students attending  the fifth annual Singapore American School Art Camp at Telunas.  Surrounded by the tranquil South China Sea, with good music playing in the background, I watched sixteen through eighteen year olds produce art that I couldn't have even imagined.
Barbara Harvey, one of the advanced placement art teachers from Singapore American School, has brought her students here over the years.  The trip is now greatly anticipated by the art students, and Barbara said that they produce many pieces during this concentrated time of art which they include in their portfolios.  These portfolios help many of them get into universities of their choice.
Art was one of the many things these students were skilled at doing.  Fun was had by all as we made smores (chocolate, biscuit and marshmallow deliciousness)  at the campfire, jumped off the high jetty into refreshing water, and played Pictionary into the night.  I saw camaraderie grow as the students played together, took pictures using glow sticks that Miss Harvey brought as a surprise to the bonfire, and created masterpieces together.
Written by: Selena Mahoney